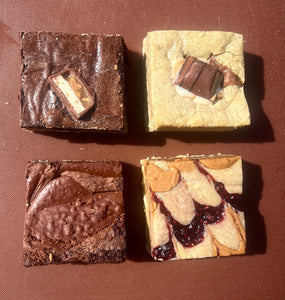 Treat yourself to a Limited Edition Nuts Baked Box and enjoy a delicious selection of our 4 nut themed bakes! Each box contains a mixture of 4 nut themed bakes, ranging from cookies, brookies, blondies and brownies. Delivered UK-wide! Our postal boxes make the perfect gift for any special occasion. Get ready to indulge in pure delight!
Please note - notes are not included with our limited edition boxes currently. 
These boxes do contain nuts.